V2 Bio-Consulting, Inc

.

is a specialized consulting business providing cGMP and operational expertise to the Biotech Industry.
Headquartered in the San Francisco Bay Area, V2 Bio-Consulting seeks to address the special needs of its clients from compliant strategic planning to tactical management.
Our team of experienced Project Management, Quality, Engineering, Construction Management, Start-up, Commissioning, Validation and Operations professionals provide The Owner's Perspective ("TOP") Consulting Services

on multiple projects worldwide

.

Many of V2's TOP Consultants have worked in positions of managerial responsiblity at successful BioPharma, Chemical and Industrial Companies.
V2 Bio-Consulting extends your management capabilities by partnering our specialists with your management and project teams to augment and optimize your operational or project performance.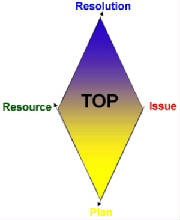 V2 Bio-Consulting's four-prong approach includes identifying the issues, devising plans to address the situation, and providing resources and the expertise to execute to resolution.


V2 focuses its client services in the following strategic markets:
BioPharma

BioFuel & Chemical

Industrial
Kurt Vorheis, Principal and Founder
V2 Bio-Consulting, Inc.
was founded in 2000. In response to the growing demand for services, the business expanded its staff and resources to offer a broader spectrum of Biotech project and support capability.
Our client base encompasses start-ups to established Biotech leaders who value our expertise and results-oriented approach.
Kurt Vorheis, principal and founder, has over 25 years experience in the Biotech Industry including VP of Manufacturing at Aviron and Sr. Director of Planning and Director of Engineering at Chiron. Mr. Vorheis has extensive operational and project management experience moving products and facilities from early clinical processes into large-scale commercial manufacturing.